¡Ay no! Home Depot Paint Causes Controversy Regarding a Hispanic Influenced Line
The Home Depot Spanish commercials stirred reaction. Was Home Depot Paint using blatant advertising toward a targeted audience? Or were they filling a niche and showing corporate responsibility? And a heated debate eventually spilled over online!

The paint brand introduced a hot new color palette in 2005 – the Colores Origenes line. With a fresh Latin emphasis, "Verde Amazonas" and "Paleta de Limón" were shades of emerald and Colores Origenes was hot! Not just in hues but in YouTube views!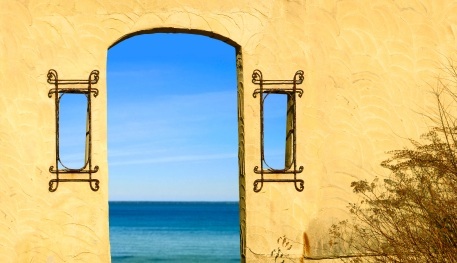 The company has since acknowledged the shaky start. The Home Depot/Behr collaboration just needed some touch-ups.

And now Behr's New Origenes is being embraced by color lovers everywhere. This Home Depot Paint line is all about bold and bright colors! Deep red, sunny yellow, and vibrant orange pack a color punch. And I can't forget - Behr's Hibiscus Punch! It takes its inspiration from the hibiscus on the Spanish island of Majorca.

And you don't have to stick with just Behr Paint to find hot Spanish interior design colors: Benjamin Moore has a "Spanish Red;" Valspar makes swirls with a lively "Spanish Dancer."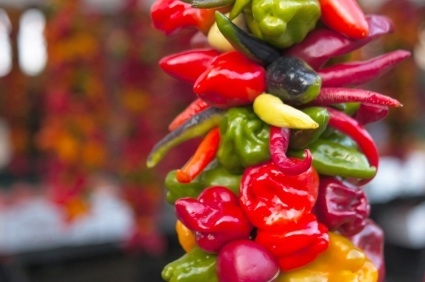 And you can always find bright yellow or deep gold shades! This design style is big on sunshine and gold. Think of Aztec architecture, ancient temples, and the Pyramid of the Sun at Teotihuacán, Mexico.

No need to be scared away though by all that bold gold – when color is too bold, lighten with white! Or try a color wash. The color wash technique requires a little practice to achieve that perfect look. But it can give a stunning effect! Use a pale shade as the base. Use a darker tone of the color as a top coat.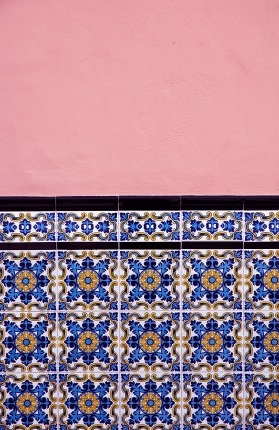 The top coat will need to be diluted - just a bit. You can use either a cloth or a brush to add the top coat. Apply in random swirls or strokes until you get the desired effect. Or you can always use a glaze over the paint to tone down a color.

If you are looking to add just a splash of Spanish style to a room, maybe try deep burgundy on a single wall.

So who's off to the Home Depot Paint section looking for a "Swiss Coffee?" I'm not a coffee drinker but I'll try Glidden's "Afternoon Siesta" anytime!

On second thought, I think I'll just try a siesta! Adiós!

--- It seems since the posting of this article, that the Colores Origenes is currently no longer being offered. Hold tight, we are still investigating...
Return from Home Depot Paint to Room Color Schemes Home

Share This!