Minimalist Interior Design and Paint Color Schemes with Color

So, who likes minimalist interior design? I sense that color lovers and lovers of "stuff" are now leaving this page! Oh, come on, stay for a minute, and lend me your ear! It might be for you - really!

I'm actually only a minimalist wannabe! It's a style I love, but get challenged with carrying in too much baggage. Okay, maybe this style was seen to be cold and stark. But now it's softer and more liveable. We can still admire its clean lines. But now minimalist interior design even includes color! Yes, I did say "color!"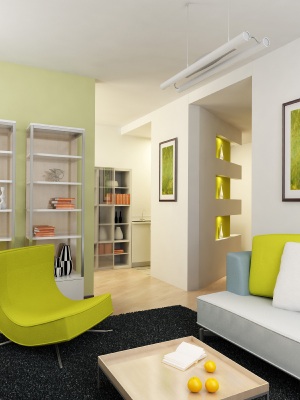 This design used to be synonymous with just black and white. Not that it isn't ok to paint in black and white! This contrast is still seen in the modern style.

Black and white is often used in kitchens. The combination can actually look great! The colors can work together to expand a room.

But today's style uses more color. A rich accent color is always part of the paint color schemes. Red, Burnt Orange, or Eggplant are popular choices! It works well even to have an entire wall in the accent color. I told you! Color lovers can be minimalists!

No, every wall doesn't have to be painted white! Neutrals are the usual backdrop for this style. And there are luscious neutrals out there! Benjamin Moore's Raw palette was designed for this reason. Chantilly Lace OC-65 and Mascarpone AF-20 are two of their best neutrals. Benjamin Moore's "Veil Cream" however doesn't fare as well in reviews. Some reviewers claim that its finish has a metallic appearance.

The neutral shades add to the calming effect of this design style. And minimalism doesn't have to be confined to one room in your house. It's a very popular style for living rooms.  But it can be used in bedrooms, bathrooms, and kitchens.

You can put restfulness back into your bedroom by removing clutter. But "lovers of stuff," you can still have "stuff!" Think storage! And you can have accessories!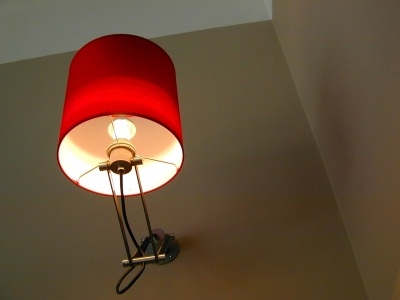 You can have greenery. You can have sconces hanging over your bed. You can have a vanity dressing table - just not a table with rows of bottles and knick nacks!

One of the best bathrooms I have ever seen was in this style. It had a pared down design. But it had that space-like feel! Amazing!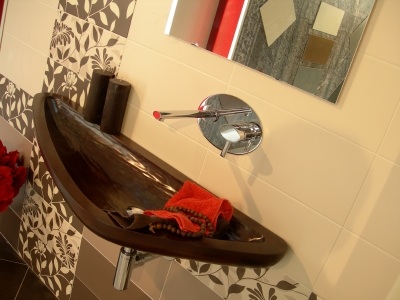 Minimalist interior design may be a challenge for some people. This style does require maintenance. It may not be for everyone. But it might just work for YOU!

Return from Minimalist Interior Design to Room Color Schemes Home

Share This!