Get Interior Paint Ideas
by Contacting
Room Color Schemes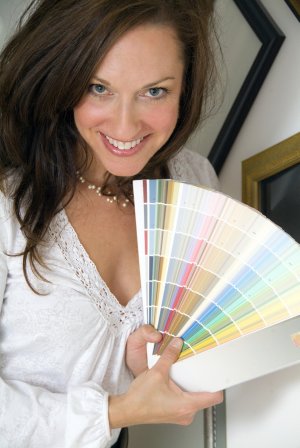 Need some Interior Paint Ideas? You've landed in just the right place!  I'm here to take you to the next level!  I completely understand how difficult choosing colors to paint a room can be!  That's how "Room Colors Schemes" was born!


Contact Us
202-569-8989


Consultants now in DC, MD, & VA
Baltimore, Columbia, Potomac, Bethesda
Central Virginia - Richmond, Charlottesville, Crozet
We will travel to you!
---
Interior Redesign - Space planning with your existing furniture and furnishings.

Interior Design - Assessing and selecting finishes and furnishings for your space. Creating an electronic specification book complete with photos. Space planning with computer aided drawings.

Staging - Preparing your property for sale to obtain a maximum offer with the least amount of time on the market.

Lighting - Assisting you with lighting fixture selection and purchases.

Color Consulting - Choosing paint colors for your walls or colors for your finishes, fabrics, and furniture.

*Hire Room Color Schemes to provide these services for you either online or in your home.

---
---
I will respond within 24 hours.
And don't worry, we don't like spam and would never use or sell your email address without your permission, EVER!
If you're looking for help no matter how big or how small, I'd like you to contact me.  With as little or as much information as you'd like to offer, I am here and ready to help!  Most people seek my assistance when they've taken on the project of choosing what colors to paint a room.  What they don't realize is just how confusing all those colors can seem!  It's not just that you walk into a paint store and see a thousand colors staring back at you. <em>That can feel intimidating enough!</em> But, once you've gained the confidence to approach the wall of doom, and actually point to your favorite color, that one color breeds a slew of similar colors in a kazillion different shades!  Which one to choose???  And how in the world do you decide which of the other thousands of colors will go with your kazillionth shade???

Maybe you have all your colors picked out already.  Good for you!  Room Color Schemes can still help!  Maybe they're absolutely perfect interior paint ideas.  I can help you choose which accessories will enhance your room.  I can give you ideas for throw rugs, furniture, curtains, bedding, you name it!  Or if you're like a good many of my clients, you just need reassurance, or perhaps a tweak here or there with a color or two. 

No matter your pain, I'll direct you to a place where you'll feel so relieved!  Your only decision left will be where to get carry-out food when the painting begins.  Oh, and I do know this really nice Italian restaurant around the corner!  Tell Guido that KC sent ya!

Interior Paint Ideas start here. Fill out the form above and I'll be sure to get right back to you!  I'm so excited and look forward to our little venture together!

Return from Interior Paint Ideas to Room Color Schemes Home

Share This!