Interior Paint Reviews and Understanding Good Paint
If you hung out a shingle in the middle of nowhere saying - Interior Paint Reviews - it's a good bet that you would soon find a customer! People want to know where to find the best interior paint. There is, however, no simple answer to that question. You need the best interior paint for both you and your project. Where are you using the paint? What is the condition of your painting surfaces? Is a low VOC (volatile organic compounds) level a top priority for you? What is your budget for this painting project? When armed with this knowledge, interior paint reviews can help you zoom in on your perfect paint.

If you favor low to zero VOC levels then interior paint reviews can guide you to the best choice. VOC's emit a harmful gas into the air when painting. These could be hazardous to your health and cause irritation of the eyes, throat and general well-being. Sherwin Williams "Harmony" is a winner in the zero VOC category. This Sherwin Williams Paint has also received rave reviews for its performance. The Benjamin Moore "Aura" Paint is another low VOC option. This Benjamin Moore Paint has also been rated by ConsumerSearch, Inc. as the best interior coverage paint.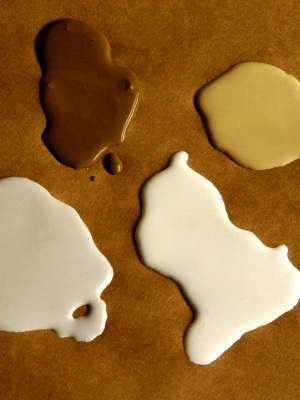 Ceramic Coat is an alternative low VOC paint. It also gets high marks for durability. Ceramic Coat is a ceramic wall paint. Ceramic paints have ceramic beads as pigment extenders. Traditional paints include extenders such as clay, talc, or chalk. These materials have jagged edges which can trap dirt and impurities in paint. Non-toxic or natural paints of course have zero VOC levels. Natural paint manufacturers include Bio Shield, Livos, and Auro. Interior paint reviews give top marks for safety to these natural paints. The reviews point out though that they do not give the same performance and coverage as mass produced paints. You can choose from the popular Sherwin Williams or Benjamin Moore environmentally friendly paints. Or you can go the alternative route and experiment with ceramic or natural paint. If your budget can accommodate a low to zero VOC paint, then it should be your first choice.

If you are operating on a tight budget, Behr Premium Plus has been selected as the top budget interior paint. It has also been named as the best overall brand in all finishes. Behr Premium Plus comes in eight varieties including a semi gloss, a flat enamel, and a satin finish. It rates high in durability. This Behr Paint does require some extra preparation time and care in application. The average homeowner, however, reports being very satisfied with both the savings and the final result. Kilz Casual Colors is another budget winner.

Homeowners have no need to be intimidated by paint colors or paint retailers. Your friendly neighborhood paint retailers want to help pick the best choice for you.  Don't be timid about tapping into their knowledge and expertise. Behr Paints, for instance, has its extensive Behr Paint Color Chart. Behr Paints, however, realize that it isn't enough to provide customers with displays of countless choices. The customer is given the option to take a swatch, a fan deck, or a palette to try out in their own home. Behr Paints knows that you need to view colors under your home lighting system. Benjamin Moore Paint colors can even be seen in your personal online color viewer, which allows you to try out color combinations for different rooms in your home.

There is also no need to feel overwhelmed with the different interior paint reviews. You just answer some basic questions about what you need and want from your painting project. Then just let the paint reviews lead you to your perfect paint color!


Return from Interior Paint Reviews to Room Color Schemes Home

Share This!